From emerging in the 2000s, laser hair reduction has gradually got the status of the best hair removal technique. It is even more amazing to know that men's laser hair removal enjoys growing popularity. There are really good reasons to overcome conventional stereotypes dictating men stay hairy even if they don't like their own appearance. Here are the most frequent of them.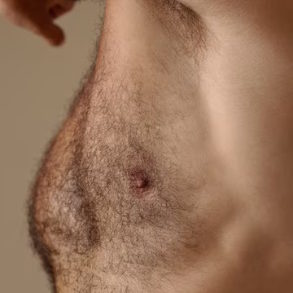 Addressing problematic unwanted hair
A lot of men suffer from hypertrichosis and thick hair growth. That's why they are eager to get rid of excessive body hair on the back, chest, shoulders, belly, and groin. Fortunately, esthetic laser treatments reduce unwanted hair in a comfortable way and allow to get a smooth and tidy-looking skin appearance.
Time and money-saving solution
If someone sums up the money spent for traditional hair removal (shaving cream, razors, aftershave lotions, waxing strips, etc.) throughout a year, he can face disappointing figures. Add here the luxury of time needed for hair removal activities and social discomfort because of a messy shaving result betweentimes.
With laser hair removal, men pay larger sums upfront, but save their time and offset the costs by the future durable shaving-free period.
Avoiding hair ingrowth and other problems caused by shaving
Shaving is frequently associated with ingrown hairs in men, as they naturally have denser hair growth than women. These hairs create very uncomfortable inflamed bumps, which are hard to get rid of. The area around razor bumps becomes red and itchy. The next shaving makes the condition even worse. Unsightly razor cuts and nicks are also common sore spot for men. Men's laser hair removal allows to stay out of this sort of problem.
Caring of own appearance
Though societal pressure on men to look a certain way is far from being as high as it is for women, good appearance is becoming growingly significant for many of them. Mere hygiene has long ago stopped being a maximum of masculine appeal. The overall look is made up of tiny details like a neat haircut, well-groomed hands, pleasant perfume, and smooth hairless skin.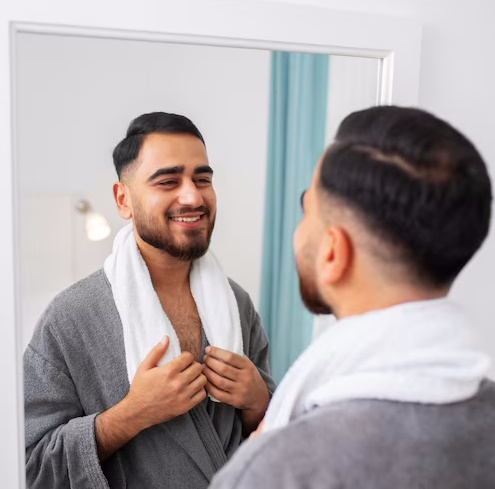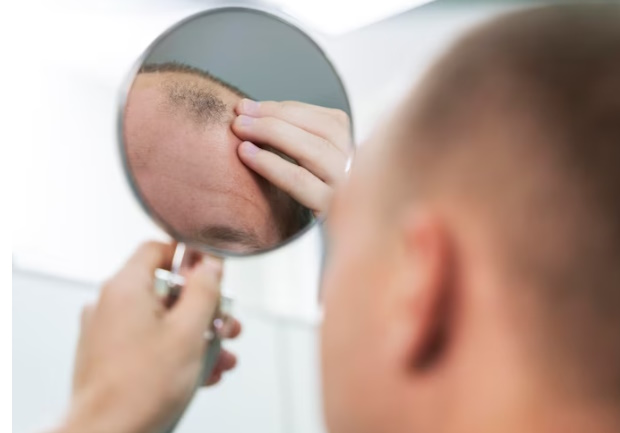 Removing annoying hair in unusual areas
Laser hair removal treatments are highly customizable and may be used almost for any body area where men think they have inconvenient hair growth. Splitting a unibrow, removing unruly hair in the ear zone, getting rid of troublesome hair in the nose, on the toes, and knuckles, and smoothing balding areas by removing untidy patches of hair – all these issues are pretty easy for a laser.
Making athletic performance better and training more comfortable
Hair may create additional resistance in air and water. For what reason cyclists, runners, and swimmers prefer keeping their bodies hairless. Moreover, hair may cause pain and discomfort when caught in the clothing or moving parts of athletic equipment during training or competition. In addition, lasering makes the muscular physique look perfect without hair. In fact, laser hair removal has long become mainstream among professional athletes.
Maybe that's why market analysts forecast almost four-fold growth of the male segment in the laser hair removal market.

If you're looking into new opportunities for your laser hair removal business, try retargeting your marketing strategy to attract a male audience. Read the tips for catering to male clients interested in hair removal here.