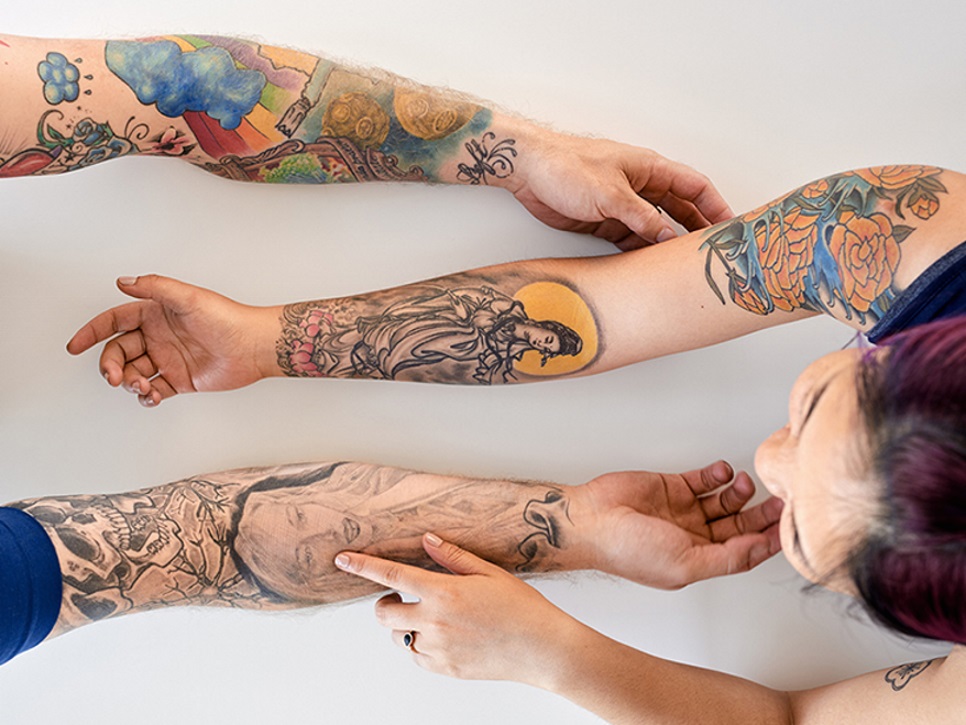 With a tattoo ratio as high as 40-48% across Europe, the percentage of people feeling "tattoo regrets" also gets high. It boosts demand for tattoo removal products. Therefore, tattoo removal practice may be a valuable add-on to your existing business or even a stand-alone option.
Revenues
A rough estimate shows that a busy tattoo removal clinic may produce about €8,000-10,000 a week with minimum expense.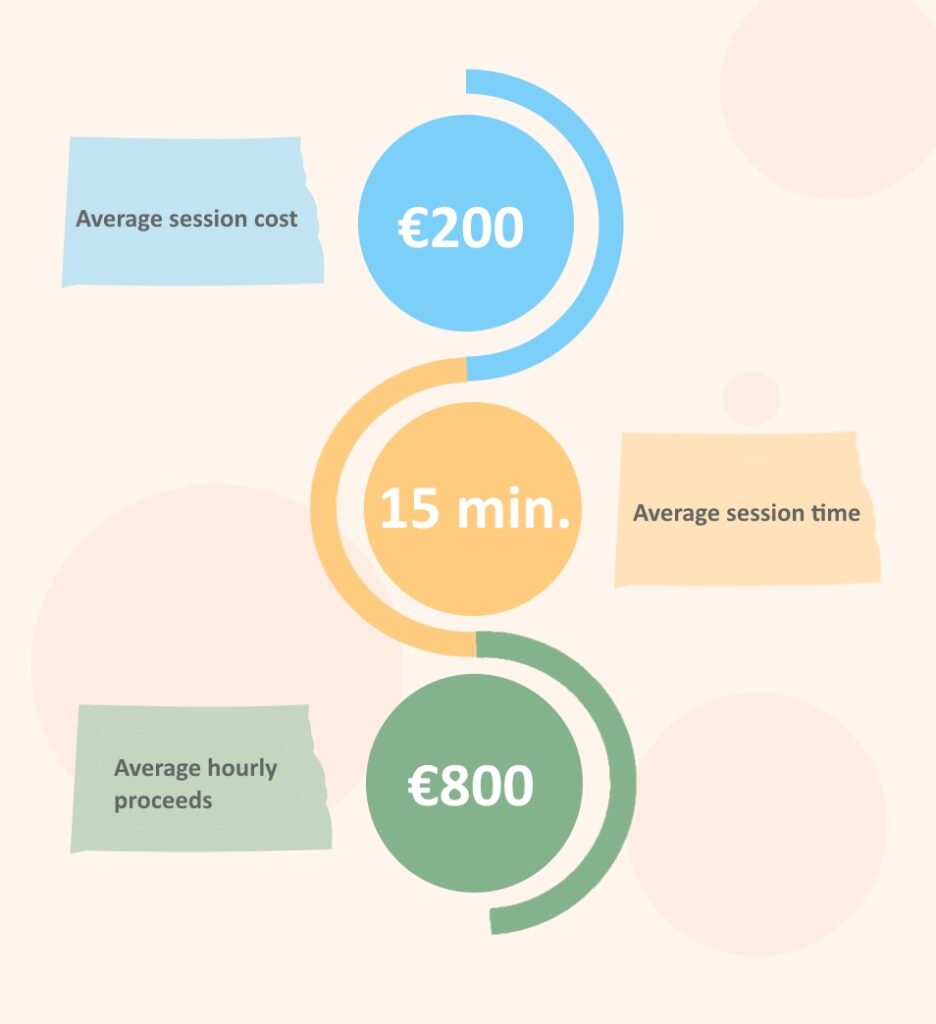 An average tattoo removal session costs about €200 (with a price interval from about €80 for a small tattoo to €300-600 for a large or extra large one). 
With 6-7 customers per day at €200 per appointment, your weekly proceeds may reach €6,000 to €7,000 (based on a 5-day working week). That comes out to €312-364,000 yearly revenue.
Most patients will need 6 to 7 sessions for complete tattoo removal with a 6 to 9-week interval between the sessions required for healing. So average revenue per patient may range from €1,000 to €1,600 and above. But do not forget about package discounts commonly offered to loyal customers.
Costs
Any business has its costs. Speaking of tattoo removal, the major expenses are related to the purchase of a tattoo removal device. The price for new equipment may vary from €15,000 for Q-switched Nd-Yag lasers and €40,000 for tattoo removal picolasers to over €300,000. Please, find some tips for those facing a dilemma with the choice of equipment here: https://fitaims.com/lasers-for-tattoo-removal/.
To cut your starting costs, you may rent a laser with a rental fee of about €1500-2000 per month (depending on the specific laser system). Monthly leasing costs may start even lower (from about €800-1100).
Office purchase or rental is another expense item. However, it will not hit you in the pocket much if you already have a running esthetic business, as tattoo removal equipment does not require much space.
Add laser operator wages here. The average salary of a cosmetic laser technician is not fixed and may vary from €2300 to €3000 per month, depending on qualification. A highly-qualified esthetician will cost more but, at the same time, will most probably add massive value to your business by helping people regain control over their appearance more quickly and with a guaranteed result.
Marketing costs. If you are a novice to the tattoo removal business, be sure to add marketing expenses to your budget. Ads through social media, like Facebook, Instagram, and Google Ads, will take about €300-350 per month. If you plan to make printed marketing materials, add about €300 as a one-off payment.
On the other hand, if you already run a dermatologist's office, plastic surgery clinic, medical spa, or beauty clinic, your customer base has a high potential to consume your new services as well as attract new customers and thus naturally lower your marketing expenses.
Minor expenses include anesthetic gels for better customer comfort during treatment, antibiotic ointments, and bandages for proper aftercare.
The tattoo removal business is on its high now and continues to grow. We hope that this rough profit-cost outline will help you to embrace a new business sector with high ROI.